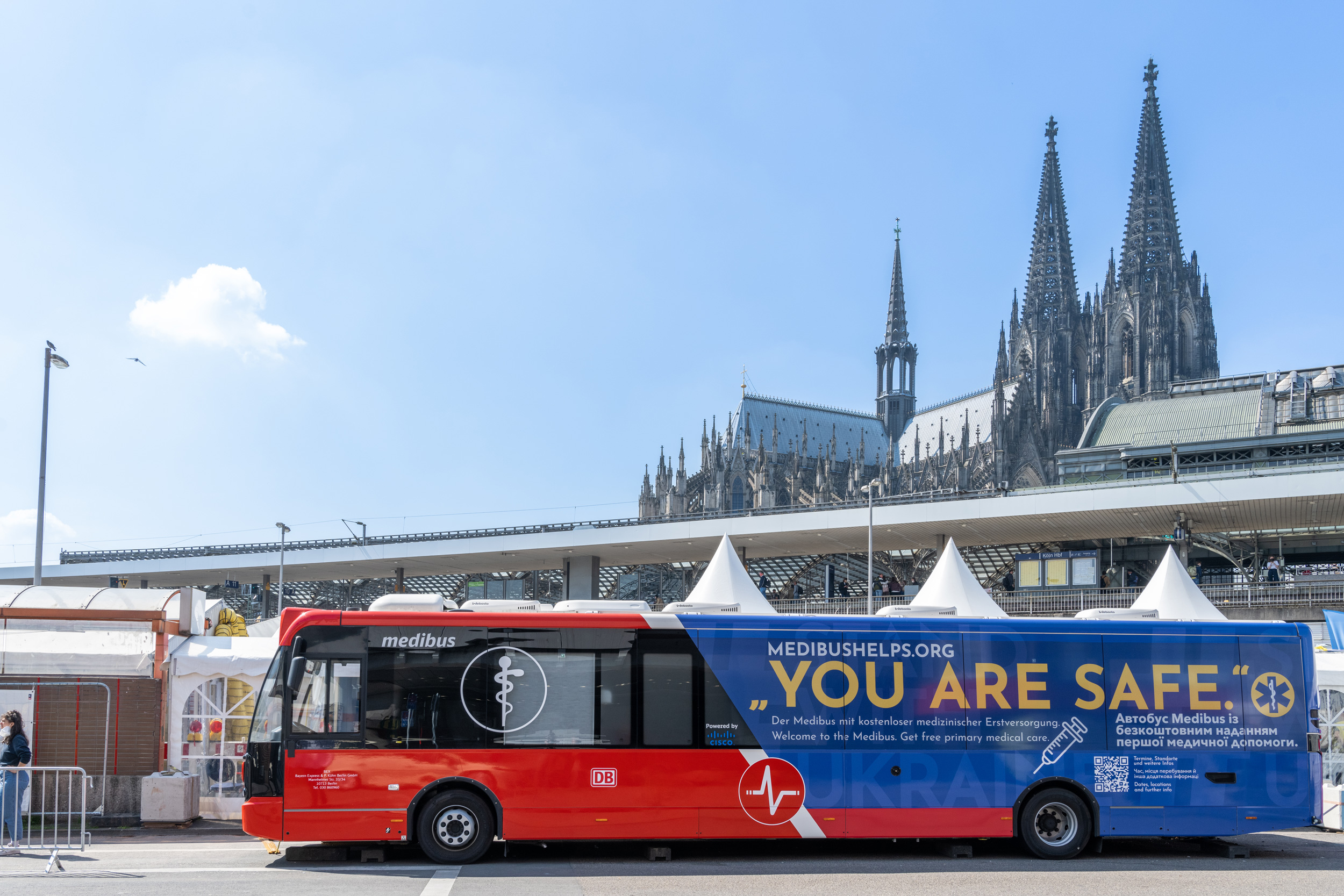 Cologne
Welcome to the mobile medical practice in Cologne.
Both Medibuses stationed in Cologne are currently in mobile use. Refugees who are housed in initial reception facilities receive first-aid medical treatment. The offer is voluntary. For possible language barriers, the Medibus is equipped with communication technology to enable interpretation at the touch of a button in 50 languages. Medically trained video interpreters can be consulted at any time.
The Cologne screening includes an examination and counseling of the people who have fled. Among other things, indications of acute infectious diseases, clinical signs of tuberculosis and the possible initiation of further diagnostics are checked. In addition, there is the option of having a curative examination carried out by specialists, if necessary, and of prescribing any medication that is absolutely necessary.
As part of the screening, the people are also informed about the other options for medical care in Cologne.
The
GalLerY